And here it is…. Don't blink.
We spent the weekend with friends up to their parents cabin in Vermont on a lake. It was relaxing and nice: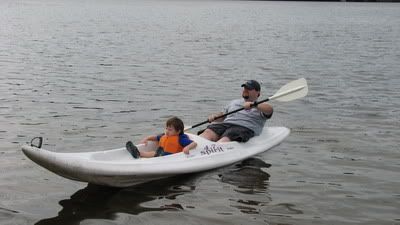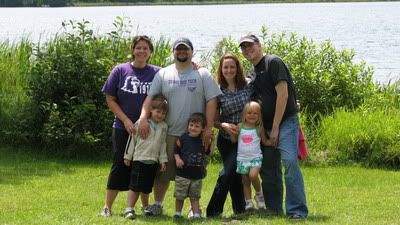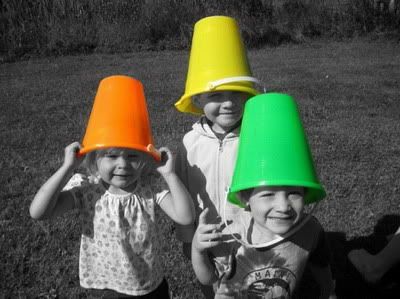 Photo courtesy of Dave Farr
My wonderful friend Claudine got married to a great guy Alexej: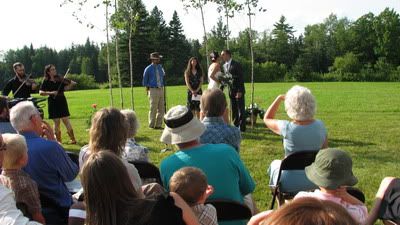 Kael got step and scarlet fever. No worries, he's ok now.
*** no photos sorry! ****
Kaiden and I went to
Canobie
… while Kael stayed home with step and a red rash. Kaiden and I had a great time, rode the log flume ride (yikes! Splash!) and just had a great time.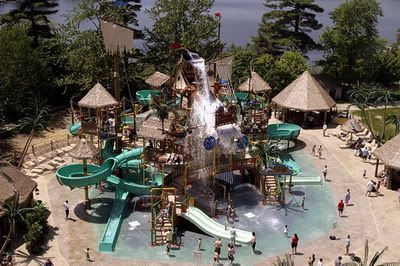 Kaiden started first grade… sniff sniff. All day school!!! It feels like it was just yesterday, I was holding him with one hand while he nestled his head under my chin and keept me warm. More sniff sniff.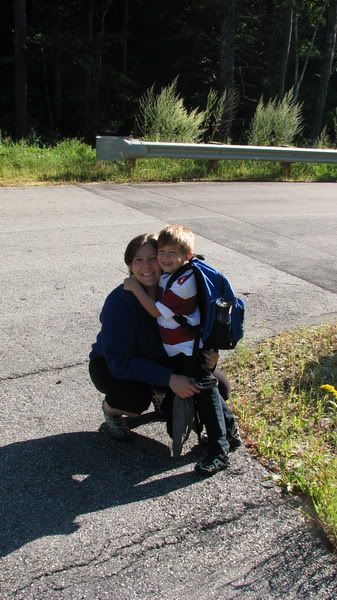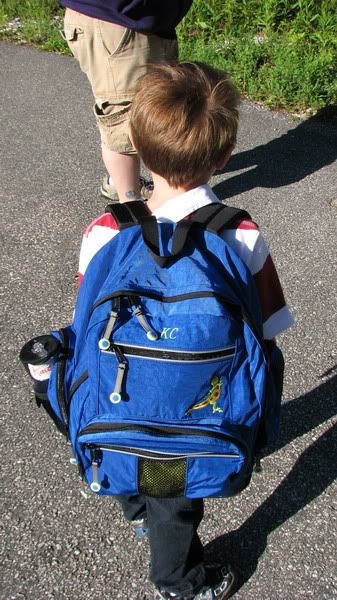 Kaiden lost his first tooth!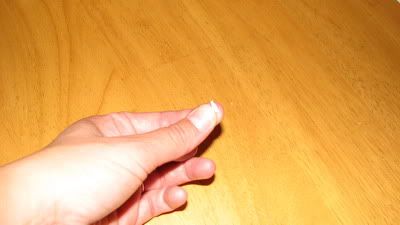 Ian works diligently on the tree house…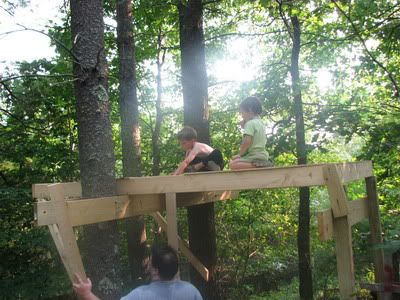 Enjoyed a few days at the Racquet Club with friends (thanks Celeste and Shannon!)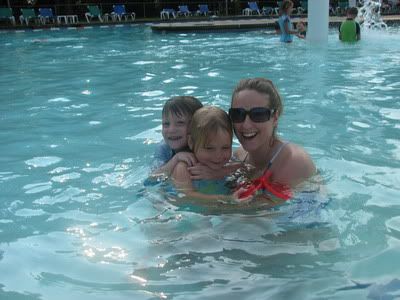 And some how me managed to take the kids to the
Dover Children's museum
where they had a blast!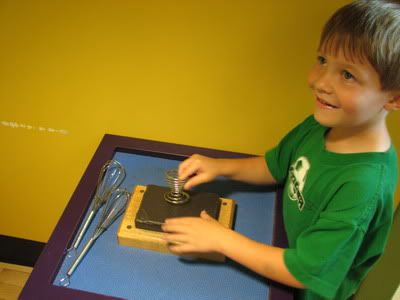 The boys have been getting along so much better these days and it is so enjoyable to go places with the two of them. And I love the brother moments they have.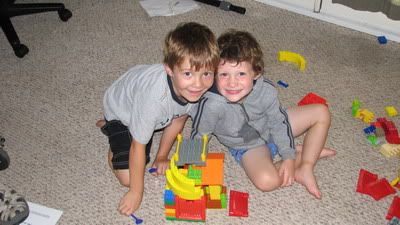 The summer is over. And man were we busy. But we had a wonderful summer but I look forward to a restful fall. :-)