Our first cruise stop is Charlotte Amalie, St. Thomas.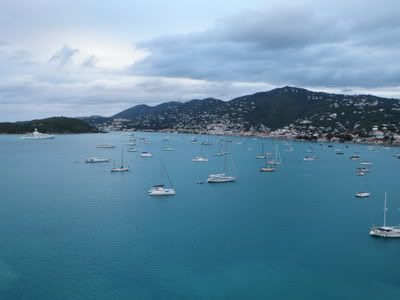 Our plans are to take a taxi to the ferry and head over to Trunk Bay in St. John for some snorkeling but when we wake, it is still rainy. Ian and I decided to get off the boat just the same. We sat under an awning at a restaurant while we decided if we really wanted to do this. It was raining pretty hard but not pouring. Rather than a $20 taxi ride to Red Hook for the ferry, we decided to try to catch a local bus which was only going to cost $2. After asking several friendly people, we finally figured out which direction we wanted to go and how to get on the bus. Should be easy, but there was no actually bus stop, you just wave at this safari looking truck that says taxi on it (go figure!) and it stops and picks you up. They have dedicated stops too but apparently you don't actually need to be standing at one of them.
Anyhow, this was a great way to see St. Thomas, or at least the non-touristy places in St. Thomas, and I love the way they say good morning to everyone when they get on the bus and although it takes some getting used to, they give a friendly beep at everyone! Beep beep, hello. Beep beep, good morning. Beep beep, I am passing you. Beep beep, have a good day. Much different than the USA horn!
So we end up taking the ferry over and by this time, it is lightly raining and the sky is changing from gray to gray blue. I'll take it. We met a really nice couple from NH on the ferry and the woman was co-workers with our cruise companion Shannon! Small world.
We made it to Trunk Bay.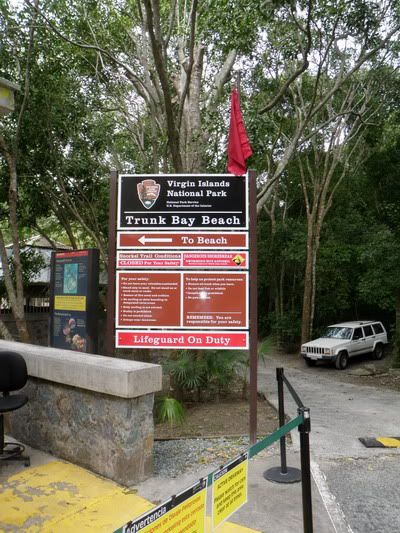 It is in a national park and although they let us enter, the snorkeling trail was closed.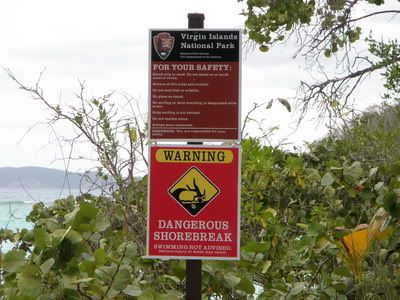 Bummer but they at least didn't charge us to enter the park. Although, now that I think of it, we should have donated some money just to support the park; but we didn't. By this time, it had stopped raining and the sky was cloudy but blue. The weather was still warm and not one time during our stay in San Juan or in St. Thomas/John did the rain make me cold.
Ian enjoyed our stay at Trunk Bay.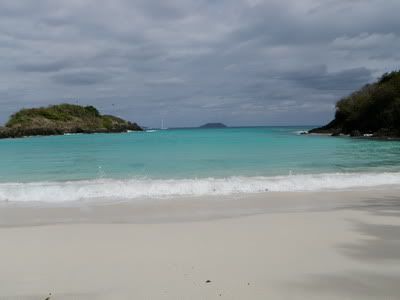 It was still beautiful, not crowded whatsoever because of the weather, and a pelican landed right next to us while we were swimming and searched for fish. Very neat.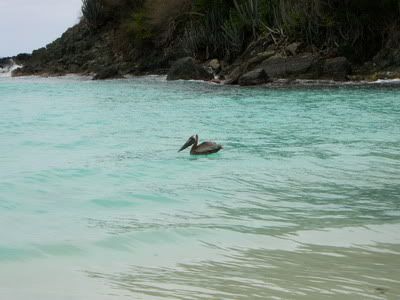 We left before noon and grabbed a bite to eat at some place near the ferry at Cruz Bay. Can't remember the name of it but it wasn't that great, pricy, and took a long time to get our food. But we were seated outside and the sun was fully out by then and it was a nice to be enjoying the outside. We poked around a few shops while waiting for the ferry back.
These beautiful flowers were everywhere. I love them!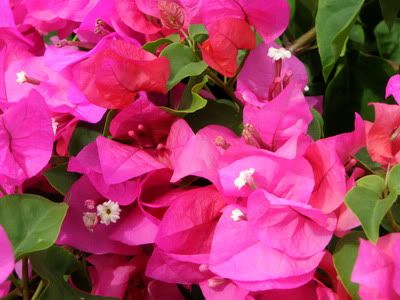 Our return to the boat was easy, as well as grabbing the bus back.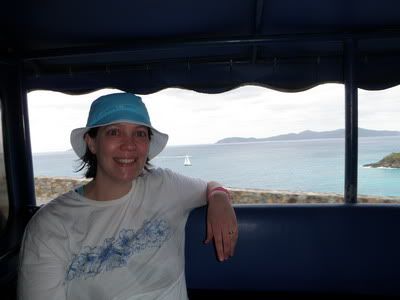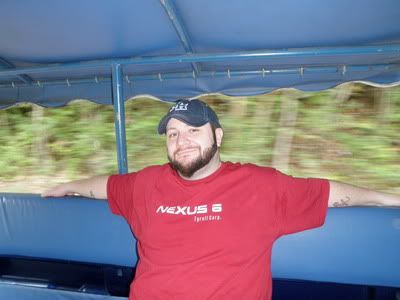 ~~~~~~~~~~~~~~~~~~~~~
That evening… drinks. Lots and lots of drinks! You know what they say about Vegas… well this isn't Vegas so here is my photo journal of the night. Fun times!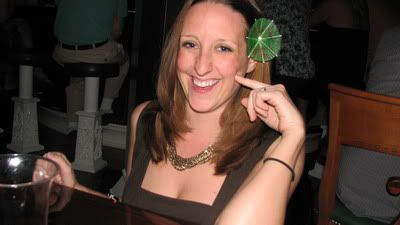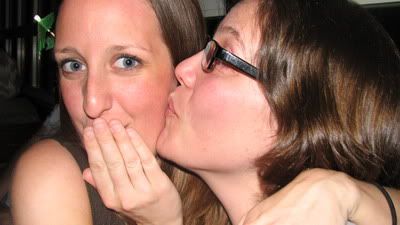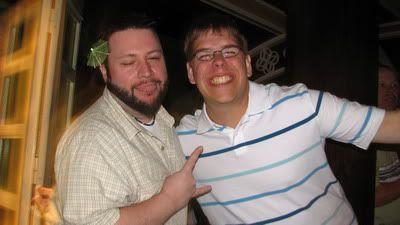 There was also a dance contest that Shannon should have won with her fancy slide move, an elderly man who we danced with (some of us remember him, some of us don't!), a piano bar, and a friendly couple from Texas (Melanie and Chris).
Fun night!!!
Services:
St. Thomas Local Bus:
10
, take this over a taxi if you can. Much more enjoyable.
St. John taxi service:
it is all government regulated, so no hassling over prices… that I am aware of.
Red Hook to Cruz bay (and back) Ferries:
I think this is too standard to grade. But sure it was nice, no complaints.
Overall score for the day:
8+
, nice day but with better weather, I am sure there is so much more here.