Shasa is her name and a beautiful catamaran she is.
We spent a day at sea on a catamaran captained by Jason O'Neal. Because we booked a tour with
Shasa Catamaran Cruises
, we didn't see much of the island but whomever was our taxi driver, he sure did pack a lot of history in one short drive. Great guy, wish I knew his name to give him a shout out, but he made our land portion very informative.
When we arrived at Shasa we met Jason and his sea partner, who apparently has only been sailing with Jason for a week, but you would never know it. Already on board were two other very friendly New York couples that were staying together on the island.
We headed out immediately to hopefully snorkel with some turtles… and sure there were no disappointments there. There was another boat already there with a few other folks snorkeling and there were sea turtles every where. This was one of my highlights of the whole trip. Just knowing that these turtles are wild (although they certainly love the treats the captains are tossing them) made my day. Thanks to Shannon I have some great turtle shots to share.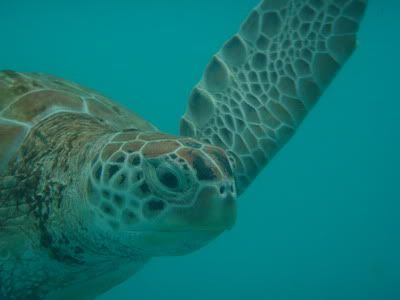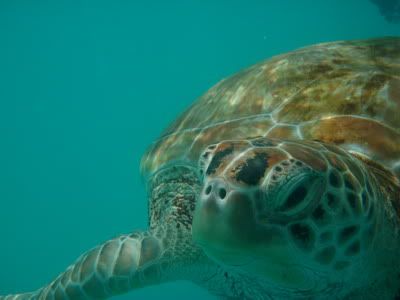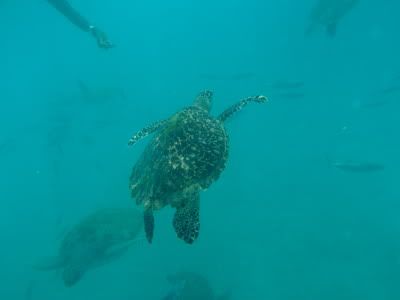 Then we headed to snorkel a reef, but this is where my fun ended. I was sea sick. I think Dave and Shannon felt like me. Not terribly sea sick, but enough to make me focus on not throwing up at sea. I couldn't tell what was worse, being on the boat moving up and down or swimming on the swells themselves. I tried both. Both made me nauseous. Ian tells me the snorkeling was pretty good.
The day ended with some shopping at some cute shops near the port. That night Shannon and I enjoy the hot tub and later that evening… the infamous late night Mexican Buffet. Which was basically eating in the middle of the night when you are not hungry. I am not sure why I participated but really…. Why can Carnival serve my favorite food at lunch time! J
Services:
Shasa Catamaran Cruises, good day, aside from being sea sick. Score:
8+
The captain, Jason, was a really nice guy, fun and professional. I actually would have liked to get to know him better. I bet he was full of more information about Barbados, the turtles, etc. Drinks were great, if only I could have enjoyed them!
On an interesting note: He stated that he ignores online reviews, and I don't blame him, but what Shannon and I thought was funny was that in one breath he said: You just give people what you tell them and don't worry about reviews. And in the other breath he mentions that we are not going to do the shipwreck stop since it will be crowed and it is a bit corny anyhow. Hummm…. interesting. I actually believe him that it was probably not the greatest stop but why advertise a place that is really nothing worth seeing. Frankly, I didn't really care. But I did find the comment or tactic an interesting one.
Still, great boat, great captain, good drinks, and the turtles exceeded my expectations so I was happy… even if half my day was wishing I was on land (or on a really big cruise ship!).
Overall score for the day: 8+ (probably would have been a 9+ if I wasn't sick)