The following morning was still rainy, which apparently is not normal Puerto Rico weather. We had planned on visiting El Yunque, a rain forest in the Caribbean National Forest. But it was raining and we decided not to go. Actually, we were just tired, tired of driving in circles, and at this point we just wanted on the boat. So we wandered into Old San Juan for lunch, ended up at La Bombonera, which apparently was featured on one of Rachael Ray's shows. The food was good, not super great, but definitely good. I did order a half a pineapple and it was so fresh… mmmm!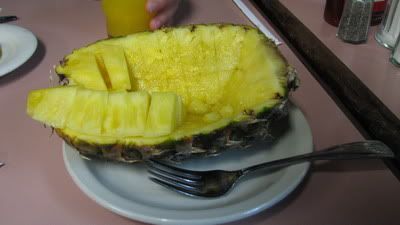 Dave & Shannon enjoying their La Bombonera lunch: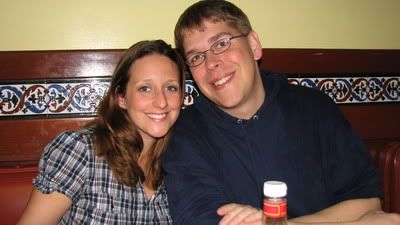 We also did some window shopping and enjoyed a free trolley ride around the "town". That was enough for us, by 1pm we were on the boat.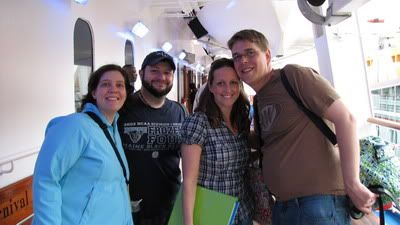 Embarkation was very fast, smooth, and had some nice cocktail taste testing we enjoyed. Mmmm… Apple Rum. I also love that you are greeted with that Carnival friendliness. Just love that first smile and welcome. You have that feeling of… ahhhh…. I am on vacation and these people are going to take care of me for a whole week.
Dinner on the boat:
Ian and I practicing our Muster cry that evening...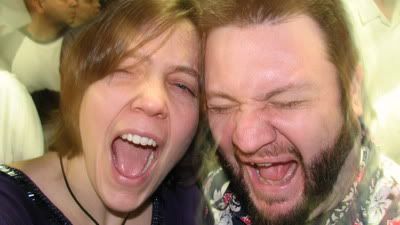 See you San Juan: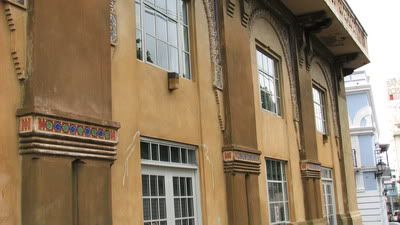 Services:
United Airlines
: smooth flight, no issues.
7
(airlines can't possibly score any higher, so this is actually a decent rating).
Charlie's Car Rental
:
9
…. The people weren't overly friendly but nice enough. The service was prompt, car was as expected, would have been nice to be given a map and directions to our drop off place, but the perks were that you could pick up at the airport and then drop off near the port. They then gave you a free shuttle to the pier. I would rent again from them and I would recommend them to others.
Howard Johnson's Cardiovascular Center Hotel
: 7 -->
7+
. Decent room actually. Desk guy was nice. But finding the place sucked, it is not marked, there is limited parking, and the fire alarm apparently goes off frequently. I moved it up to a 7+ because if you suffer a heart attack during your stay, there is really no better place to be.
El Morro
:
10+
. This place is a MUST see. Incredible. If it weren't dreary out, I imagine the views are stunning. The staff was very friendly. And be sure to use the bathrooms there, because you will not get a better view from a bathroom… no seriously.
Overall score for the two days in Puerto Rico: 8
(this is all relative… the day was still good, I mean "It's Puerto Rico" for goodness sake!).